Pallavi in Beecham House
Pallavi Sharda to star in CBS pilot
Gulabo in Begum Jaan
Begum Jaan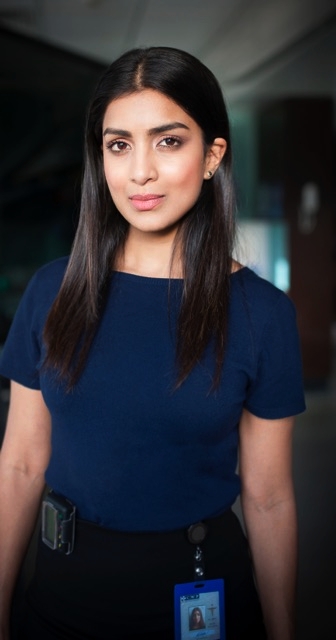 Dr. Tanya Kalchuri in Medical Drama Pulse
LION releases November 2016

Pallavi Sharda in Shambhala
Pallavi as Sitara in Hawaizaada
Dil Todne Ki Masheen - Hawaizaada
Dil e Nadaan - Hawaizaada
Scene - Hawaizaada - Pyar mein pada aadmi
Maazaa My Lord - Hawaizaada
Besharam (2013)
Pallavi Sharda & Ranbir Kapoor in Besharam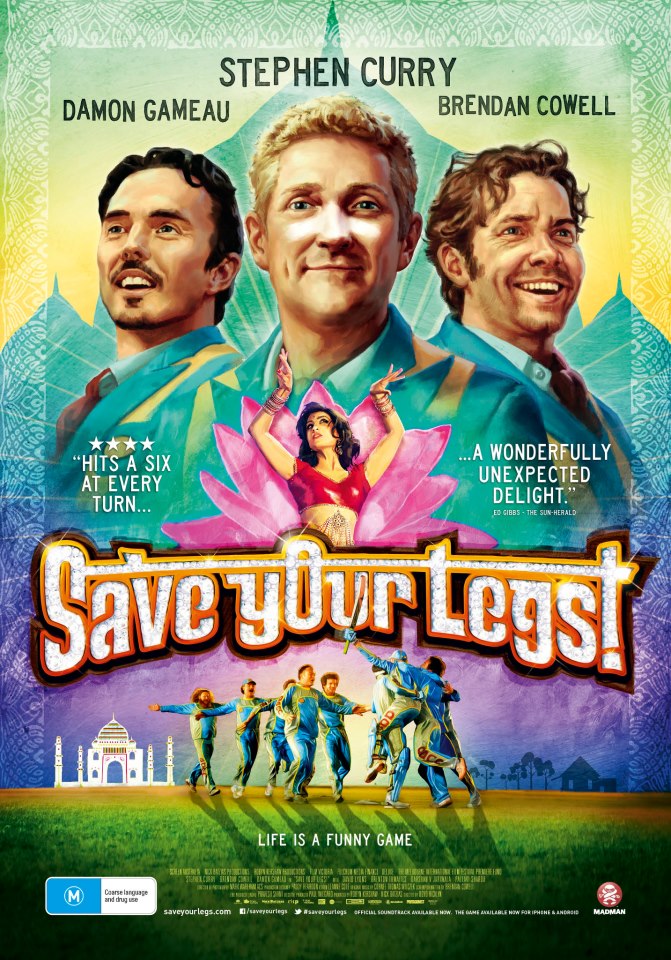 Save Your Legs
Pallavi Sharda with Stephen Curry
Pallavi Sharda and Stephen Curry at MIFF
Ghat cricket scene - Save Your Legs Cricket
The cast and director of Save Your Legs
Save Your Legs! - Official Trailer
Love Breakups Zindagi
Pallavi Sharda & Manoj Bajpayee in Dus Tola
Pallavi in Beecham House
Pallavi has joined the cast of ITVs brand new period drama 'Beecham House', directed by Gurinder Chadha (Bend It Like Beckham, Viceroy's House) opposite Tom Bateman.
Pallavi Sharda to star in CBS pilot
Pallavi Sharda has been cast alongside Michael Chiklis, Teyonnah Parris, Luna Velez in CBS pilot 'Murder'. Written and created by Amanda Greene, directed by Anthony Hemingway and produced by Warner Bros and Palladin Pictures, the pilot shoots in New York City.
Gulabo in Begum Jaan
Pallavi essays a sex worker in rural Punjab during the time of partition of India and Pakistan as Gulabo in "Begum Jaan".   
Begum Jaan
Pallavi joined the 'league of extraordinary women' in the cast of Begum Jaan, alongside Vidya Balan in the critically acclaimed story about 11 women - sex workers - protecting their home in the face of partition.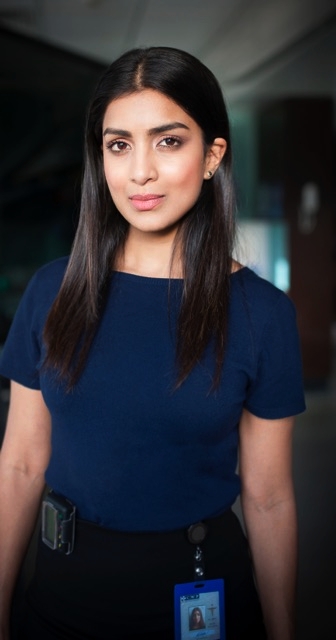 Dr. Tanya Kalchuri in Medical Drama Pulse
Pallavi debuted on Australian television with her portrayal of Dr Tanya Kalchuri in ABC's cutting edge medical drama 'Pulse'. Her performance garnered her an 'Australian Rising Star' award from the Casting Guild of Australia.
LION releases November 2016
Pallavi's Hollywood debut comes in LION, directed by Garth Davis.

Pallavi Sharda in Shambhala
A survivalist drama set in the Hindu Kush mountains... Pallavi joins a stellar ensemble cast in this feature film, directed by Summer Nicks and produced by Xeitgeist Entertainment.
Pallavi as Sitara in Hawaizaada
"Pallavi Sharda... is a revelation, doing an amalgamation of Paro and Chandramukhi from Devdas" - Subhash K Jha "...the beauteous Pallavi Sharda lifts the film..." - Anupama Chopra
Dil Todne Ki Masheen - Hawaizaada
Sitara (Pallavi Sharda) in her element as she dances for Shivi (Ayushmann Khurrana), the shy inventor who steals her heart.
Dil e Nadaan - Hawaizaada
A love song composed by Ayushmann Khurrana incorporating lyrics penned by the famous poet Ghalib.
Scene - Hawaizaada - Pyar mein pada aadmi
Sitara (Pallavi Sharda) giving inspiration to Shivi (Ayushmann Khurrana) when he is exasperated to find the missing link in building his aircraft.
Maazaa My Lord - Hawaizaada
A playful love song between Shivi and Sitara as he tries his best to woo the aloof courtesan dancer.
Besharam (2013)
One of the biggest releases in India in its year, Pallavi starred alongside Ranbir, Rishi, and Neetu Kapoor in a rom com about a car thief. Directed by Abhinav Kashyap, it has achieved cult status, playing on Indian network television almost weekly!
Pallavi Sharda & Ranbir Kapoor in Besharam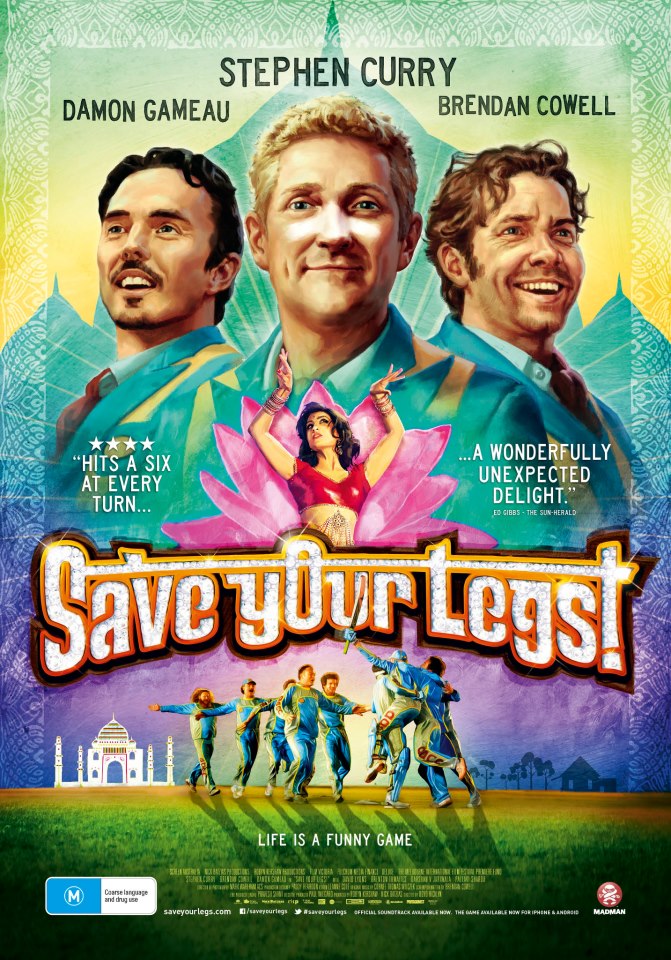 Save Your Legs
11 D grade Aussie cricketers head to India for their first international tour. Bombay belly greets them instead of runs and wickets, but also the sultry Anjali played by Pallavi. Save Your Legs Pallavi became the first ever Indian origin actress to play a lead in an Aussie feature film.
Pallavi Sharda with Stephen Curry
Pallavi Sharda and Stephen Curry at MIFF
Save Your Legs! premiered at the Melbourne International Film Festival in 2012, before its Australia-wide theatrical release in 2013.
Ghat cricket scene - Save Your Legs Cricket
Pallavi Sharda and Steven Curry in a scene from the film.
The cast and director of Save Your Legs
Save Yours Legs gala premiere at the Melbourne International Film Festival 2012.
Save Your Legs! - Official Trailer
A bunch of D grade suburban Aussie cricketers set out on a tour of India. When they reach the cricketing mecca they are faced with more surprises than they thought possible...
Love Breakups Zindagi
Pallavi Sharda with Zayed Khan in Bollywood rom-com 'Love, Breakups, Zindagi'.
Pallavi Sharda & Manoj Bajpayee in Dus Tola
Pallavi's first Bollywood venture was arthouse film 'Dus Tola' in which she essayed the role of Geeta, the village dance teacher opposite Indian cinema's stalwart Manoj Bajpayee.
1
2
3
4
5
6
7
8
9
10
11
12
13
14
15
16
17
18
19
20
21
22
23
24
25
26
27
28
29
·
·
·
·
·
·
·
·
·
·
·
·
·
·
·
·
·
·
·
·
·
·
·
·
·
·
·
·
·